The Rise of Responsible Investing
Responsible investing is widely understood as the integration of environmental, social and governance (ESG) factors into investment processes and decision-making.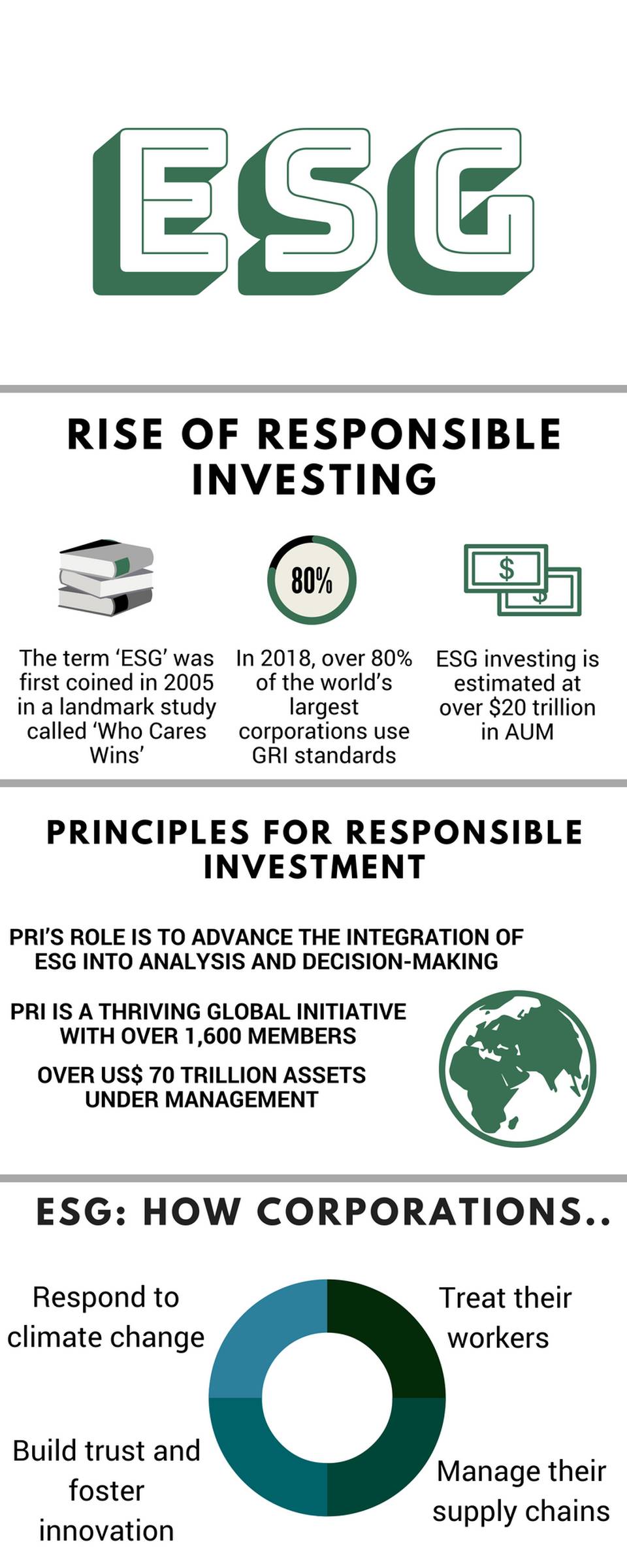 Content in this eShare is curated by Financial Media Exchange, its partners and/or subsidiaries.
Socially Responsible Investing (SRI) / Environmental Social Governance (ESG) investing has certain risks based on the fact that the criteria excludes securities of certain issuers for non-financial reasons and, therefore, investors may forgo some market opportunities and the universe of investments available will be smaller.